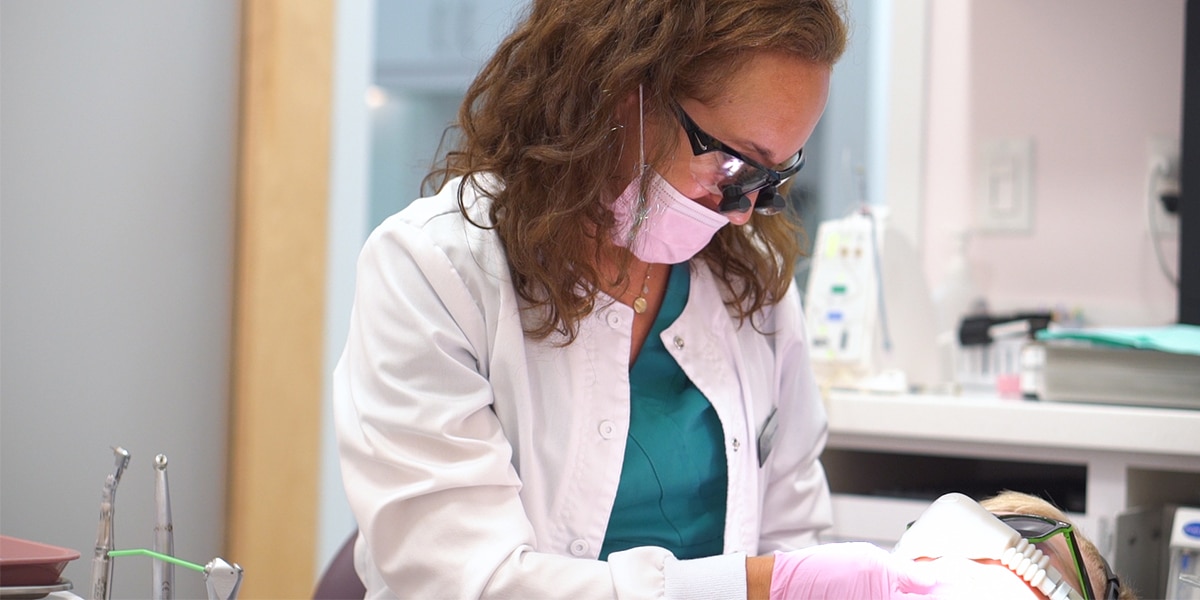 ---
Orange County Pediatric Dentistry provides sedation dentistry to children in Monroe, NY. Contact us at 845-928-2206 to learn more and schedule your appointment.
Nitrous Oxide
---
Nitrous oxide, sometimes referred to as "laughing gas," is an effective and safe sedation agent that is inhaled through a mask that fits over your child's nose to help them relax. Mixed with oxygen, nitrous oxide allows your child to breathe normally through their nose, and within minutes they should start to feel the effects. Your child may feel light-headed or a tingling in their arms and legs. Some patients comment that their legs and arms feel heavy. Ultimately, your child should feel comfortable and calm. The effects of nitrous oxide wear off quickly after the small mask is removed. Talk to the doctor about whether nitrous oxide would be a good option for your child.
---
IV Sedation
---
IV sedation/general anesthesia, uses medications to allow the patient to go to sleep while receiving dental treatment. Surgical patients or patients with high levels of anxiety or special needs may benefit from IV sedation/general anesthesia. Your child's doctor can discuss the benefits of general anesthesia and help parents determine if it is the best choice for their child.
---
Sedation Dentistry FAQs
---
What is Sedation Dentistry?
---
Sedation dentistry involves using medication in addition to local numbing to facilitate a successful dental treatment experience. There are many types of sedation dentistry that range from inhaled laughing gas, oral sedation - a sedative liquid administered to your child by the dentist, intravenous (IV) sedation administered by an anesthesiologist in our office and hospital-based operating-room sedation. We will always present you with all the different options for your child's dental care, including sedation options when appropriate. 
---
Is Laughing Gas (nitrous oxide) safe to use with kids?
---
Laughing gas or nitrous oxide does not put your child to sleep. It is colorless and odorless and is inhaled through a mask that goes over a patient's nose. Nitrous oxide is useful for patients that are apprehensive and are able to breathe in and out through their nose. It creates a feeling of relaxation that can help children to remain calm during dental work. Its effects are short-acting and reverse quickly. We offer many fun different flavors to place inside the mask if your child prefers. Ask us if nitrous oxide is a good option for your child. 
---
Is Dental IV Sedation safe for kids?
---
We offer a board-certified medical anesthesiologist who specializes in dental anesthesia to administer medication and monitor your child throughout their treatment, allowing the dentist to focus on dentistry. Dental treatments that might otherwise require multiple visits can be accomplished in a single session. Anesthesia provided by an experienced and competent anesthesiologist is a safe option for children requiring more extensive treatment or as a behavior management strategy. Our anesthesiologist always consults with parents in advance to obtain a complete medical history and to answer all of your questions or concerns.
---
Should my child be sedated for dental work?
---
Indications for sedation are based on the amount of dental work, age, and behavior of your child. Our office does not support the philosophy of restraining children for routine dental work and your child's safety is always our top priority. We take all factors into account when we advise sedation for dentistry.
---